One of the perks of being a member of RDHAP Connect is being featured in a member spotlight on our website and social. Today we're spotlighting Jan A. Brooks, RDHAP
Elena Francisco, RDHAP and creator of RDHAP Connect interviewed Jan about her practice and years of experience. Read on to learn more about Jan!
Tell us a little about yourself. Where is your practice? Where did you attend dental hygiene school and take your RDHAP training? 
I have been working in the dental field for over 44 years.  Started out as an office assistant, then as a dental assistant, moving to the receptionist, office manager, and practice manager. When my kids were in grade school, I told my husband I quit my job and enrolled in school. He was super supportive!  I graduated from Chabot College Dental Hygiene Program in 2004. I completed the RDHAP program at UOP in 2016. I also completed my Bachelor's Degree in Dental Hygiene in 2022 at Foothill College, Los Altos.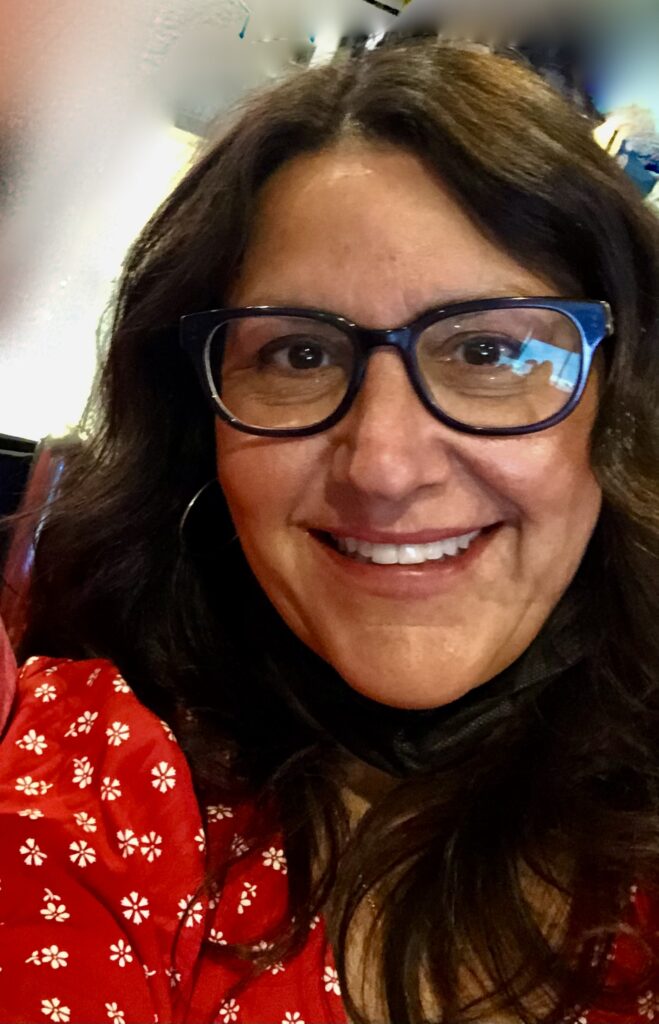 What made you decide to become an RDHAP?
I treated an elderly patient for a number of years. When he was diagnosed with Alzheimer's, his daughter told me it was getting too difficult to bring him to the office and asked if I could see him at home. I told her I didn't have a license to do that but I would get the training so I could. I enrolled in the UOP RDHAP program that day. I completed the certification and got my license, but sadly he passed before I could see him. He will always be my inspiration for what I do and why I do it! 
What type of RDHAP practice do you have? Do you practice where the patients live, work, or go to school? Do you have a free-standing office? How does your practice model help increase a person's ability to achieve good oral health?
I'm currently very busy utilizing my RDHAP license! I am an employee at OnLok, a senior services agency treating seniors in clinic and offsite. I'm adjunct faculty at UOP, supervising clinical rotations for dental and dental hygiene students. I also have my own mobile practice. I see patients 2 or 3 days per month. Most of my patients are homebound or in assisted living. All our bed bound. Most are kept on a very tight recall. To help them achieve good oral health, I personally talk to the caregivers and train them so they can provide the patient's daily oral care.
I'm strongly considering opening a free-standing office…just looking for the right place. Stay tuned for this! 
What do you do if you find your dental hygiene patient needs to see a dentist for care? 
When my patients need to see a dentist, I first contact their dentist of record. Sadly, most don't offer in-home visits and it can be extremely challenging to find a mobile dentist.  Fortunately, after much research, I found a mobile dentist who is responsive and available. We have a good working relationship; he is my "go-to" referral.  
How do your patients pay for your services?
My patients pay cash, check, or card. I don't accept insurance, but I will complete an insurance form so the patient can submit it for direct reimbursement.  I don't do any billing. Payment is collected at the time of service. 
Once you complete their dental hygiene care, then what? 
At the end of their appointment, I make their recall visit. I send a brief note to the patient and/or family member(s) to let them know my findings and recommendations. 
Is there anything else you would like to share with patients, family members, or other health professionals who care for people who can't care for themselves?
Good oral health is an essential component of good overall health. When our oral health is compromised it can adversely affect our overall health and can contribute to chronic illnesses including diabetes, heart conditions, and even dementia. Poor oral health can affect our ability to eat, leading to poor nutrition and unwanted weight loss further contributing to poor overall health. 
Our family member(s)/patients rely on us for their care and that includes oral care. So daily brushing should not be overlooked! 
I think it is so important to remember that we are all aging and may end up relying on others for our care, so be kind! 
For appointments or more information, contact Jan Brooks at: 510-364-1756
Find Jan on FaceBook, HERE!
Are you an RDHAP and would like to be a part of our member spotlight? Become a member! Click HERE.