Self-care does not always have to be time-consuming or require a lot of resources. It can be about the small ways you tune in and listen to your body. The idea is to incorporate self-care where it fits instead of forcing it and making it another task. Any small contribution can count towards your at-home self-care routine checklist. The following suggestions can help moms design a plan that will help them transform their lifestyles.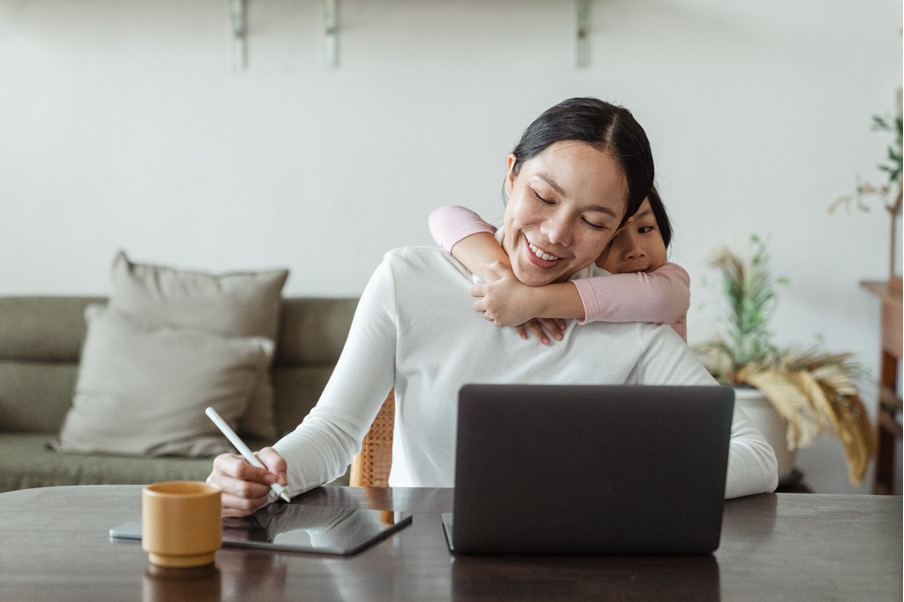 Read Literature That Feeds Your Soul
A book of poetry, inspirational quotes, or yoga philosophy can feed your soul and make you a better person. Pick a book that helps you overcome your limitations; there are many top-selling self-care books that will help you to transform your life. Every day is a new beginning, so you always have that chance to change. Not surprisingly, a good book is one of the best ways you can motivate yourself to wake up and work on any limitations you have.
Build a Home Gym
Regardless of your fitness goals, working out at home helps you get fit without having to worry about a gym membership. This is especially important when you're trying to keep your household budget in check. However, keep this in mind before making the switch:
Before acquiring free weights, a treadmill, and a yoga mat, you first need to understand the exercises you want to do.
Think about the space available to know what kinds of equipment you can add to your home gym.
To build a home gym, confirm the space available and start with essential equipment. This includes simple items like a kettlebell, resistance bands, and dumbbells.
Of course, always tailor the equipment to fit your workout goals. A home gym is a good investment as it could raise your home's appraisal value.
Take Care of Your Oral Health
Taking care of your mouth will help take care of you. Issues with oral health can be indicators of other health problems, but failing to practice proper oral hygiene can also lead to health problems, too. If you have dental hygiene needs that aren't being met due to your living conditions, contact RDHAP Connect for assistance.
Connect With Yourself
It's vital to connect with yourself to discover the things that are getting out of control. The things you need to work on include strengthening your mental health. By connecting with yourself, you're able to evaluate how much you have achieved through your recovery.
This will tell you if you need to readjust the steps of your plan and embrace coping tools. Explore meditation while at home to reap the different benefits.
Some of the benefits of meditation include:
Reducing negative emotions
Building the skills to handle your stress
Increasing creativity and imagination
Enhancing patience and tolerance.
Embrace Sleep as a Part of Your Routine
Sleep has a major effect on how you feel physically and emotionally. If you don't get enough, especially as a mom raising a family, you can experience major health issues, mentally and physically. To incorporate sleep in your routine for self-care:
Begin with thinking about your nightly routine.
Think about your diet before or after bed. If you have foods that affect your sleep, like sugar and caffeine, you should avoid them at least four hours before bed.
Check your bedroom walls to ensure it's the best place for you to enjoy good sleep.
You can easily redress your bedroom walls to a more sleep-conducive color with peel 'n stick wallpaper.
Start Eating at Home
Many moms don't have time to cook meals, as they often prefer to order out or eat frozen food. However, most fast means are not usually sufficient in nutrients. Cooking at home helps you stay in control of your family's diet. Enjoying good, healthy meals can support your immune system, which reduces the risk of illnesses like cancer, heart disease, and diabetes.
Moms can address their self-care needs daily at home with simple adjustments to their lives. These include building a home gym, which will help with your workout routine. Also, work on your mental health, and ensure you cook healthy meals at home. Before long, you'll be able to tackle motherhood with energy and happiness.
Hal Salazar
hal@elders.today