Written by Don Lewis with Ability Labs.
Working on yourself is one of the most difficult yet rewarding things you can do so we are providing you with a comprehensive guide to self-improvement! Personal progress takes time, focus, and work. It also takes bravery to objectively evaluate yourself and make improvements. However, self-improvement has priceless rewards, making it well worth the effort. Here are some tips to start.
Prioritize Oral Health
Oral health is essential for maintaining overall health and preventing various diseases, such as heart disease, stroke, and diabetes, as oral health is linked to many other health conditions within the body. Neglecting oral health can lead to tooth decay, gum disease, tooth loss, and other serious oral health issues, which can affect an individual's well-being and quality of life. If you or a family member have special health care needs, visit RDHAP Connect to learn how to get your teeth cleaned regularly and safely.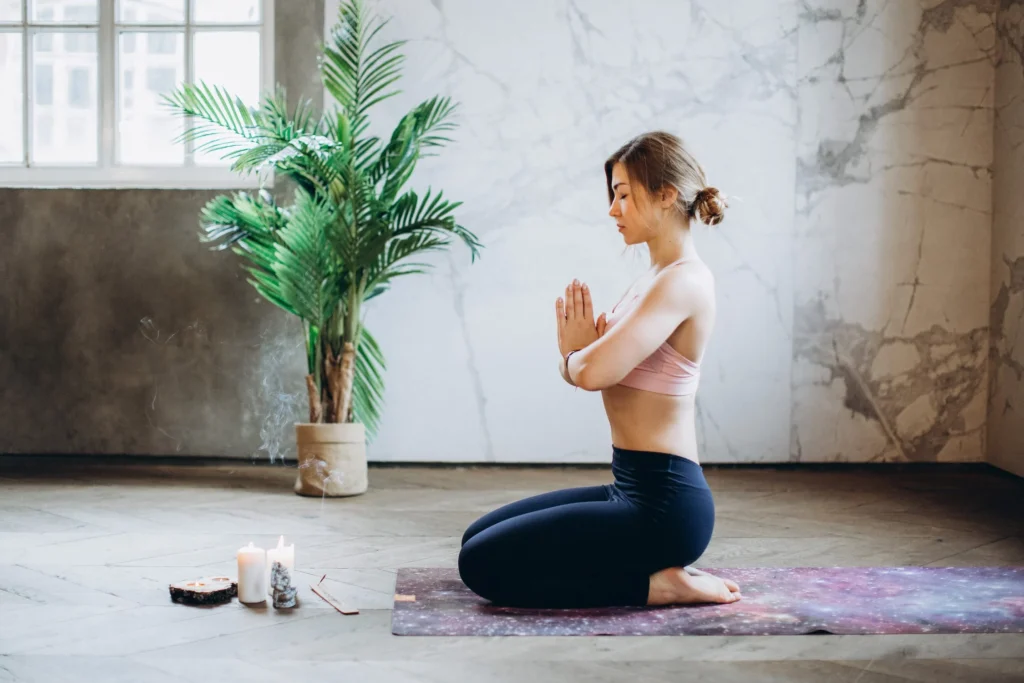 Exercise Regularly
Incorporating regular exercise into your day should be seen as an investment in yourself. Exercise is not only great for your physical health and well-being, but it also has many mental health benefits, such as stress management and anxiety relief.
It can be difficult to stay motivated, so set a schedule that works best for you, and make sure it's enjoyable by trying different activities or working out with friends. Going outside for a simple walk each day can already do wonders, providing you with some fresh air and much-needed headspace.
If you're in a wheelchair, there are still many exercises you can do to keep your body healthy and strong. One great option is chair aerobics, which includes exercises like seated jumping jacks and arm circles that get your heart rate up. You can also work on strengthening your upper body with exercises like shoulder presses and bicep curls using hand weights or resistance bands. Additionally, stretching is important for keeping your muscles flexible and preventing injuries, so consider incorporating seated stretching exercises into your routine as well. Remember to always check with your doctor or physical therapist before starting any new exercise program.
Get Enough Sleep
Incorporating quality sleep into your self-improvement plan is essential for achieving your overall health and wellness goals. Make it a priority to get seven to nine hours of sleep every day, so you feel better physically, as well as mentally and emotionally.
Adequate rest can further lead to improved focus, better problem-solving skills, increased creativity, and enhanced moods — all of which are indicators that you are on the right track to personal growth.
Maintain a Healthy Home
Our homes are often overlooked when it comes to self-improvement because they're not "visible" like other aspects of our lives. But taking care of your home is important because it affects both your mental and physical health.
Simple changes, such as decluttering your space and getting organized, can make a big difference in how motivated and productive you feel each day. Find out more cleaning and healthy home tips at CleanerDigs.com.
Fight Stress
Taking steps to reduce stress as a part of your self-improvement plan is not only helpful — it's absolutely essential. Stress management can help you take control over aspects of your life that cause feelings of frustration and overwhelm so that you can make positive changes.
There are numerous activities that are proven to provide relief from stress and anxiety, such as meditation, yoga, reading, spending time in nature, and journaling — to name just a few. Taking the time each day to prioritize personal well-being and self-care will not only alleviate stress levels but also pave the way for more meaningful and enriching experiences.
Return to School
Returning to school to get a business bachelor's degree offers numerous benefits, including the flexibility to advance your education while still working a full-time job or caring for a family, as well as the ability to study from anywhere in the world. Additionally, online courses tend to have lower tuition costs and offer a wider range of programs and specializations than traditional on-campus degree programs. When you earn a business degree, you can learn about topics like accounting, marketing, and financial planning.
Choose Your Company
A key factor in successful self-improvement is surrounding yourself with people who will support your efforts toward growth and development without judgment or criticism. Everyone deserves encouragement when they embark upon their journey toward personal improvement, after all. Whether these individuals are friends, family members, or colleagues, having supportive people around you will make all the difference when striving toward your goals for self-betterment.
Learn New Things
Going back to school can seem like a tall order, but it can also be incredibly rewarding. For those on the path to self-improvement, returning to school is a wonderful opportunity for personal and professional growth. Not only does it offer an environment that encourages learning and exploration, but it also provides an opportunity for sharpening important skills, such as critical thinking and problem-solving, that can support success in life.
Take a Leap Into Entrepreneurship
Starting a business is an exciting adventure that can be a great step in a self-improvement plan. You can take time to decide what type of venture is best suited for you, your interests, and your budget. Starting a business requires discipline, dedication, and hard work, yet the possibilities are endless when it comes to achieving success while engaging in something you are truly passionate about.
Self-improvement is not an easy journey, but it is possible with dedication and commitment. Whether you're starting a business or returning to school, start small by focusing on one area at a time — this will keep you motivated as you move forward with positive changes in your life. Remember that progress takes time, so be patient with yourself as you learn new skills and challenge yourself daily until you eventually reach your goals.