One of the perks of being a member of RDHAP Connect is being a featured member on our website and social. Today we're spotlighting Nani Bezuayehu with Nani Dental Hygiene Practice
Elena Francisco, RDHAP and creator of RDHAP Connect, interviewed Nani about her practice and years of experience. Follow their conversation below!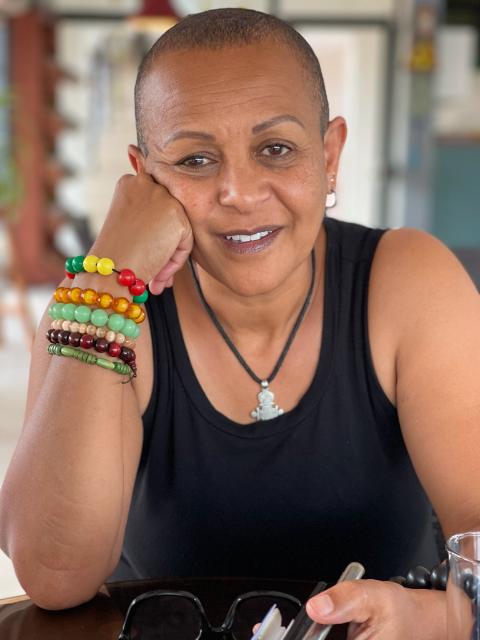 Elena: Hi Nani. I would love to share a little about you and your practice with patients and families looking for the services of a registered dental hygienist in alternative practice (RDHAP). Can you share your name, where you practice, and any other demographic information you want to share with the public with our readers?
Nani: My name is Nani (Fekerte Bezuayehu). My practice is Nani Dental Hygiene Practice. Located at 325 11th Street. Richmond, Ca. 94801. My office phone number is 510-900-1189. Fax number 510-900-2262
I see patients in my clinic and also provide mobile dental care for patients in their private residents, assisted/skilled nursing facilities, senior residential facilities, boarding houses for seniors, and individuals with special care needs.
I went to Hygiene school at University of Minnesota dental school and got my RDHAP training at the University of the Pacific (UOP).
Elena: What made you decide to become a private practicing dental hygienist or RDHAP?
Nani: I decided to become RDHAP because while I was working at Kaiser Emergency Room as a licensed Paramedic, I noticed that most patients who live in facilities or in low-income neighborhoods end up in the ER. It seemed to me that they have very neglected dental care. It was very obvious to me that this part of the population doesn't have easy access to dental care professionals or some have caregivers who have limited knowledge regarding the correlation between dental hygiene and systemic diseases. When I heard of the program for RDHAP I decided to enroll.
The other reason was the fact that while working as an RDH in private practices some of my patients had a hard time getting to the office. Some were due to physical or psychological reasons and some were due to financial reasons. Becoming an RDHAP has allowed me to open a clinic in a health facility shortage area and also provide mobile dental hygiene services.
Elena: What type of RDHAP practice do you have? Do you practice where the patients live, work, go to school or do you have a free-standing office?
Nani: I have a private free-standing clinic where I see some patients. I occasionally go to schools to evaluate kids and provide dental hygiene education. Most of my mobile service focuses on assisted and skilled nursing facilities, residential homes, room & board facilities, and private homes.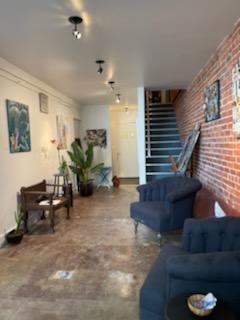 Elena: Wow. Let me ask you this? Can you see any patient in your private office? How do they make an appointment?
Nani: Yes, anyone can come to see me in my private clinic. Most of the patients that want to come to see me in my clinic were referred to me by other clients, found me on Google, or most have a phobia of dental offices (the reason for my decoration and setting), a lot of them feel more comfortable and trust just the hygienist instead of a dentist. They tell me that not having to deal with front desk staff and in some cases being pushed into getting a lot of dental work makes it worthwhile to do more frequent cleanings by a hygienist.
Most of my patients email, call, or text me to make an appointment.
Elena: How does your practice model help increase a person's ability to achieve good oral health?
Nani: My practice is set up to make everyone feel welcome and safe & to provide a calm environment to help patients want to keep coming and getting dental hygiene care. My mobile hygiene services follow the same principle. This encourages patients to be willing to get dental care and education which in turn creates and contributes to optimal health.
Elena: Do you collaborate with the patient's physician, dentist, and family members? What does that look like?
Nani: I have several dentists that I refer my patients to for exams, x-rays, treatments, and consultations. Before I see patients, especially those with special health considerations, I get a consent form filled and signed and get a go-ahead from their physician, dentist, and caregivers. I also interview and consult the family members who are involved in the decision-making for the care of the patient. This involves phone calls, filling out and obtaining signatures and lots of conversations and interview
Elena: What do you do if you find your dental hygiene patient needs to see a dentist for care?
Nani: I have several trusted dentists that I work closely with and have patients or myself make an appointment for them. Occasionally I refer patients to the University of the Pacific dental school.
Elena: How do your patients pay for your services?
Nani: I have patients who are self-paying, have commercial insurance coverage (only PPO), pay through guardians or trustees, and patients who are covered through Denti-Cal.
Elena: Once you complete their care, then what?
Nani: Once I complete their care, I create an individualized maintenance recall schedule & follow-up care, I also constantly communicate with caregivers to encourage and educate proper dental home care. All my patients are encouraged and required to get exams by their dentists regularly at least every year.
Elena: Thank you so much for sharing, Nani. Dental care, and especially dental hygiene care, is so important and integral to a person's general health. I am so glad you are here for patients.
Thank you for being a part of our member spotlight, Nani Bezuayehu. If you're a member and would like to take advantage of our member spotlight feature, please contact us here. If you're an RDHAP and would like more info about our membership, click here!
Let me remind readers in your area that you can reach Nani at:
Nani Dental Hygiene Practice
325 11th Street. Richmond, Ca. 94801
Office phone 510-900-1189
Fax 510-900-2262