One of the perks of being a member of RDHAP Connect is being featured in a member spotlight on our website and social. Today we're spotlighting Melinda "Mindy" Voigt.
Elena Francisco, RDHAP and creator of RDHAP Connect, interviewed Melinda about her practice and years of experience.
Thank you for this honor to share information about my RDHAP practice with you. My name is Melinda "Mindy" Voigt and I live in Paso Robles, California. I provide In-Home Dental Hygiene Services in both San Luis Obispo and Santa Barbara County (I know! It is a lot of driving). I graduated from the 1st RDHAP Class, in 2003, at West Los Angeles College.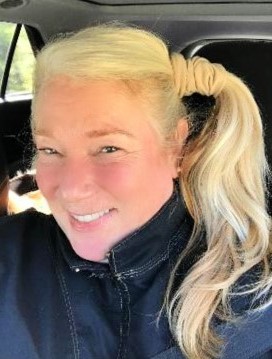 After working 20+ years in Periodontal and General Dentistry practices, I wanted to use my education and years of experience in oral health to build a business of my own. My passion to bring quality care to homebound individuals and the opportunity to manage this type of business model makes being an RDHAP a perfect fit.
I currently work in Assisted Care Facilities, Memory Care Facilities, Private Homes, and Group Homes for Physically and/or Mentally Handicapped Adults.
I have found it truly takes a network of committed professionals to provide comprehensive oral care. I collaborate with Physicians, Dentists, Oral Surgeons, Caregivers, Facility Administrators, and families, just to name a few, to design each individual's oral health plan. My role as an RDHAP helps me CONNECT RESOURCES for each individual for better oral health.
Finding the right "fit" when making referrals for dental care is important to me. I look for other professionals with similar values in patient care and feel comfortable treating this type of patient. I personally meet and visit their practices prior to making a referral.
I accept cash or check for payment at the time of service. With prior arrangement, a statement can be mailed if an individual's expenses are managed by another. For those with dental insurance, I am considered an out-of-network provider. Per request, I provide a Super Bill that can be submitted for direct reimbursement.
Once completing their dental hygiene care, I provide a written report to the Patient/ POA, make necessary referrals, and plan a recare schedule with them.
In creating this practice 20+ years ago I had unique challenges due to some local resistance to independent Dental Hygiene practices and a lack of public awareness of this type of service. I spent many hours talking to Administrators of Assisted Living Facilities, Health Fair Coordinators, Dentists, Physicians, and Newspaper Editors. I had help from a very special person in our profession who became my mentor, Lisa Klockenteger, RDHAP. With her encouragement and advice, I was able to grow my RDHAP practice to the level it is today. In the past Lisa and I have shared office space and worked on projects together, developing systems specific to managing this business model. With a phone call, I knew she would be there with an empathetic ear when I needed advice. Today, my wish is to pay forward support for this vitally important and fulfilling career in helping others.
Together, let's continue to increase access to oral health care in 2023!
"Alone we can do so little: together we can do so much."
~Helen Keller~
For more information or to contact Mindy Voigt RDHAP
Website: www.InHomeDentalHygiene.com
Facebook: Melinda "Mindy" Voigt RDHAP
Ventura /Santa Barbara map on RDHAP Connect
Are you an RDHAP and would like to be a part of our member spotlight? Become a member! Click HERE.