January is Pre-Pregnancy Awareness Month!  We wanted to take this opportunity to share why your dental health is always important. especially as you prepare for pregnancy.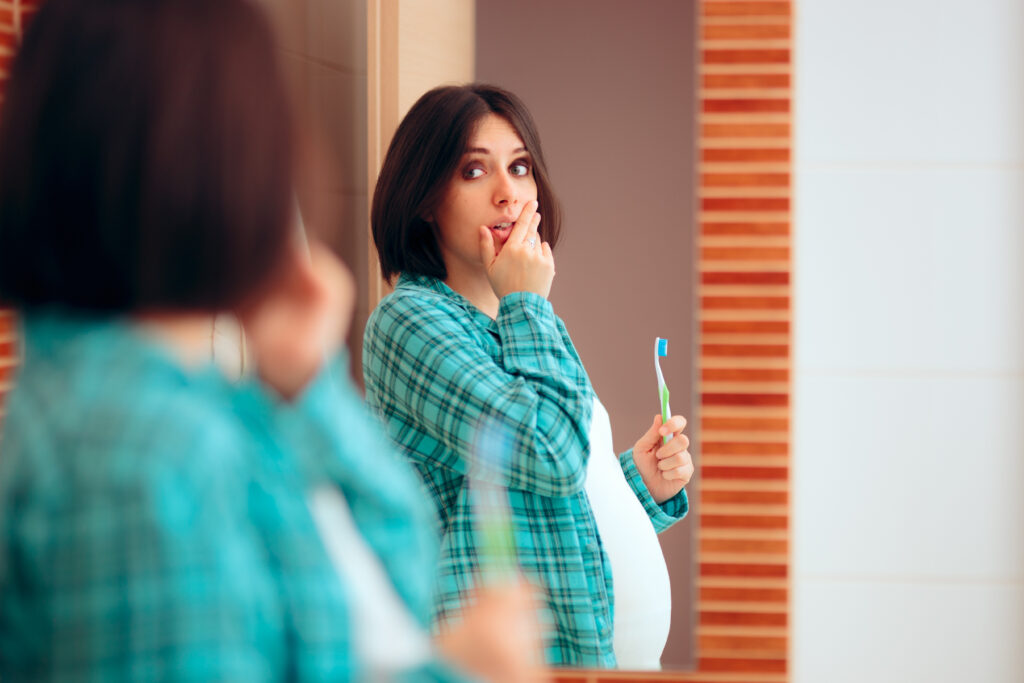 There are several reasons for this advice.
Please read on.
Is it safe to see the dentist when I am pregnant? Pregnant women have so many things to be concerned with as they strive to protect their health and the health of their babies. Among these concerns should be their oral health.
The first thing that needs to be said is that it is important to visit your dentist and dental hygienist to have your teeth cleaned and checked during pregnancy. Your dental hygienist or dentist will take a thorough medical history and, should there be a reason they feel you should not be seen for preventive dental hygiene care, they will consult with your physician to insure your health and that of your baby are not put at risk. Please don't assume they know you are pregnant. It is important to share that information and any concerns you may have.
All that stated, pregnant mothers, tend to be uncomfortable lying on their backs for long periods of time late in their pregnancies. Therefore, it is best to seek dental hygiene care before pregnancy early in the pregnancy, so your dental team can optimize your care before the baby is born.  
Why are my gums bleeding? Several things can cause bleeding gums during pregnancy. It is impossible to diagnose in this article, so the message is to see your dentist or dental hygienist. Basically, however, either periodontal disease (gum disease) or gingivitis (gum infection) cause bleeding gums. Often during pregnancy, hormonal changes increase swelling and bleeding in the gums. This should not be ignored. In fact, advice from dental providers is to strive for healthy teeth and gums before you start considering pregnancy. This advice is good for prospective fathers, as well.
Research has shown that women with uncontrolled periodontal disease are at risk for delivering preterm and low birth weight babies. Periodontal disease (gum disease) can be treated successfully during pregnancy to help increase the chance of a successful pregnancy and birth.
Tooth decay: Long story short – tooth decay (dental caries) is a transmissible and preventable disease. So what does this have to do with being pregnant? Babies are not born with teeth or the bacteria that cause tooth decay. They are "infected" with these bacteria by loving parents, family members, caregivers, and even other children. How? Through sharing foods and beverages, cleaning pacifiers with the parent's saliva, and sharing toys.
Every pregnant mother should ask her family and friends who want to love on her 0-3-year-old baby to make sure they have healthy teeth. Babies are most susceptible to infection with decay-causing bacteria in the first 3 years of life. Ask your dental hygienist how to care for your baby's young teeth as well.
The American Dental Association has some wonderful materials and guides as you navigate pregnancy and your oral health. Contact an RDHAP near you to see if you qualify for dental hygiene care in your home. The services of an RDHAP can be especially beneficial if you already have little ones at home and making your trips to the dental office is difficult or impossible.