One of the perks of being a member of RDHAP Connect is being a featured in a member spotlight on our website and social. Today we're spotlighting Mahnaz Tayarani with www.myrdhap.com.
Elena Francisco, RDHAP and creator of RDHAP Connect, interviewed Mahnaz about her practice and years of experience. Follow their conversation below!
(Elly) Can you share your name, perhaps where you attended dental hygiene school, and which RDHAP Program you attended?
(Mahnaz) Of course. My name is Mahnaz Tayarani. I received my Bachelor's Degree in Dental Hygiene (BSDH) from the University of the Pacific (UOP) in 2008. Right after graduation, I started working in a non-profit organization LCDLR (La Clinica De La Raza). The strong demand for dental professionals both in MUA (Medically Underserved Areas) and people with disabilities or home-bounded triggered me to enter the RDHAP program, offered by the UOP Center for Special Care.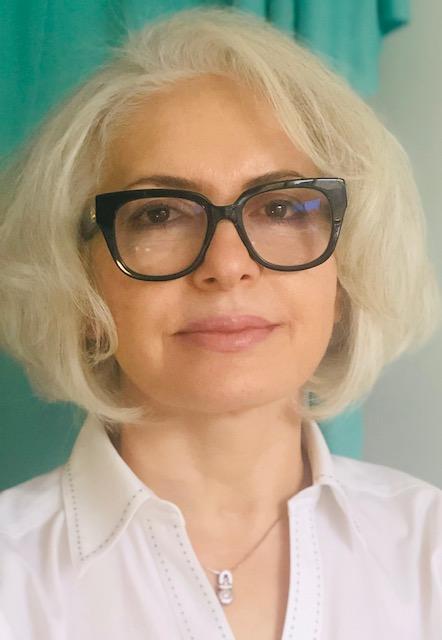 (Elly) So, you got started your RDHAP practice soon after getting your RDHAP license?
(Mahnaz) I was introduced to my first private patient by a colleague, who was retiring. The patient was bedridden with a history of drug abuse. He had a few broken teeth and some cavities. His family could not afford the $40k estimate to take care of his dental issues.
My second patient was an Alzheimer's woman living in an assisted living setting. Her daughter was a patient of mine in a private dental office. It opened my eyes to the need for dental care providers in assisted living and home care facilities. Some were deprived of dental hygiene care. In many cases, their condition prohibits them from traveling to a traditional dental office. As their health declines, their oral hygiene declines too thus requiring assistance. They lose their appetite; food does not taste good, and inflamed gums are painful. Sometimes aspiration on saliva filled with bacteria causes pneumonia.
I experience great satisfaction and joy from my patients' emotional reactions and gratitude following their dental care. For some, it is one of the few luxuries they have in their lives.
(Elly) You know I have also noticed that, as well. We still want to smile, eat and enjoy clean teeth and breath. Your patients are lucky to have you help them. Let me ask you, how do you collaborate with the patient's physician, dentist, and family members?
(Mahnaz) With physicians and dentists, communication is via phone calls and email, or fax.
At the beginning of the relationship, various consent forms are required. Family members are the most important part of this chain of communication. They care the most and want the best for their loved ones. Some of them are not local and manage everything from a distance.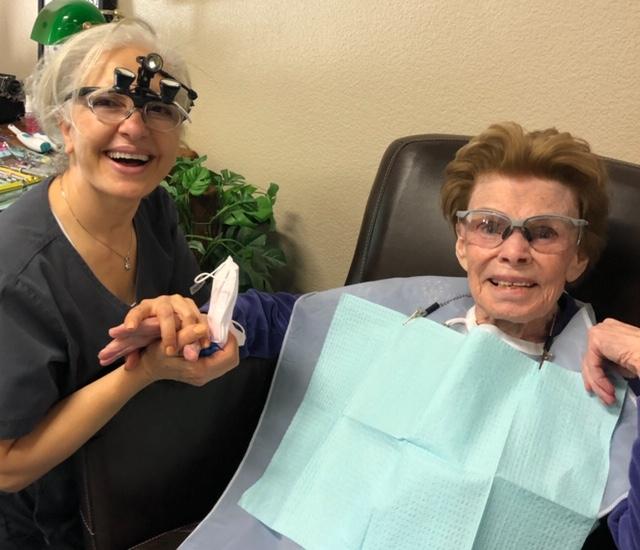 (Elly) What do you do if you find your dental hygiene patient needs to see a dentist for care?
(Mahnaz) In some cases, I refer them to a nearby dentist. I typically consult with a dentist regarding the patient's needs and arrange for an onsite appointment.
(Elly) How do your patients pay for your services?
(Mahnaz) I send an invoice within 15 days following each visit. The patient or their family pays by check or credit card.
I am a Delta Dental premier provider. For patients covered by Delta, insurance pays their fees and the patient pays the remaining, you know, the co-pay).
With other insurance providers, I submit the claim. The patient receives reimbursement directly from the insurance company.
(Elly) That is a nice service. Once you complete their care, what happens?
(Mahnaz) After the initial visit, based on their need we plan accordingly.
(Elly) Thanks so much for sharing your practice and philosophy of dental hygiene care with our readers. Is there anything else you would like to share with patients, family members, or other health professionals who care for people who can't care for themselves? If someone is interested in connecting with you, where can they find you?
(Mahnaz) Always treat them as if they are your loved ones or yourself sitting in their position. If someone would like to contact me, visit my website at www.myrdhap.com. My contact information is also here on RDHAP Connect. I practice in Marin and San Francisco County areas.
Are you an RDHAP and would like to become a member and would like to be a part of our member spotlight? Click HERE.