Every month we share a member spotlight featuring one of our spectacular RDHAPs in California and a member of RDHAP Connect! This month we are featuring Lauren Chin of Marin, California. Learn more about her below
Share your name, where you practice, and any other demographic information you want to share with the public, for example, where you went to dental hygiene school. where you did your RDHAP training?

My name is Lauren Chin; I teach first-year dental students at UOP; I work for Martin Chin, an oral surgeon in San Francisco, and for a general dentist in Marin; I assist with surgical cases at California Pacific Medical Center; I am the administrator for the Beyond Faces Foundation (www.BeyondFaces.com), a national nonprofit for children requiring facial reconstruction; I freelance writing, editing, design, and production as well as participate in research. I double majored, graduating from San Francisco State University in journalism and industrial arts, then both dental hygiene and RDHAP training from UOP, and then UCSF with a master's in healthcare administration and interprofessional leadership.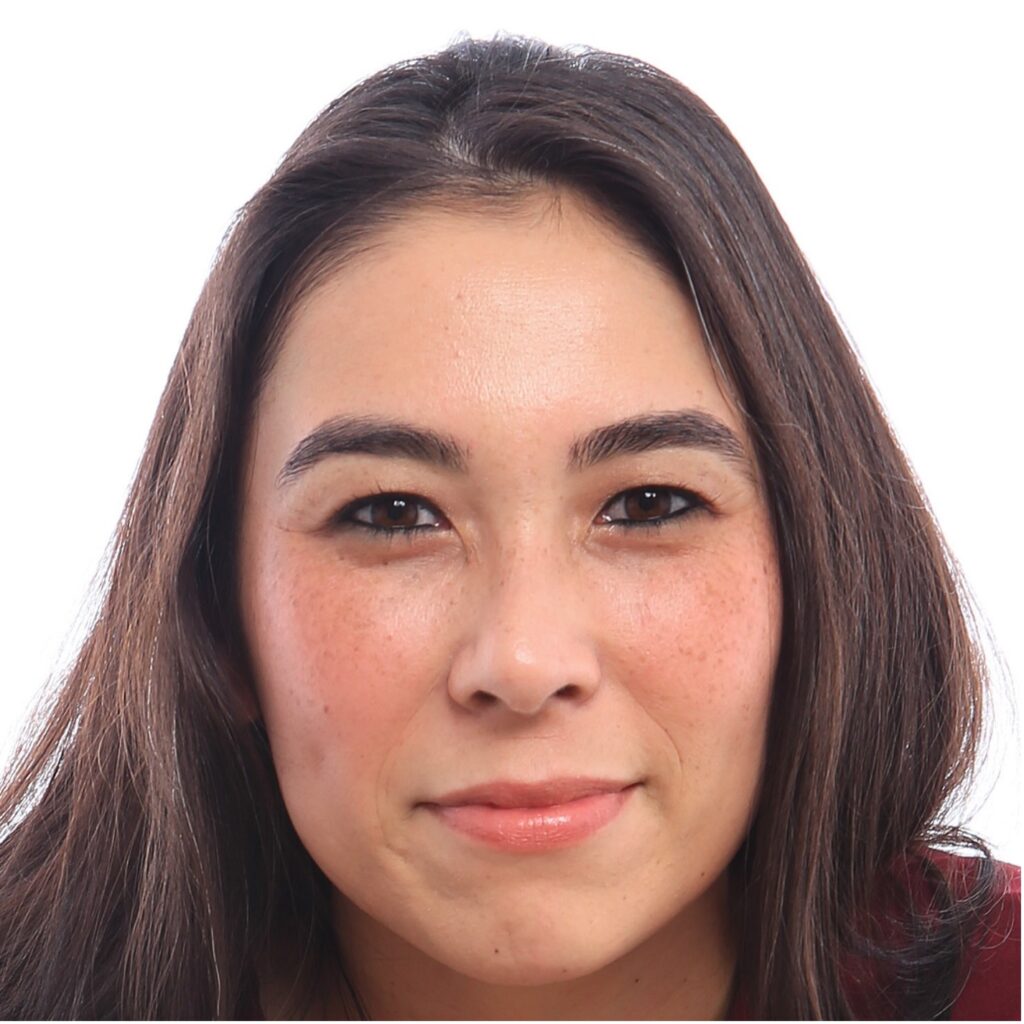 What made you decide to become a private practicing dental hygienist or RDHAP?

I didn't graduate from the dental hygiene program with the intention of becoming an RDHAP, it was at least a year before I seriously contemplated it. I became an RDHAP because I wanted the challenge of treating complex patients in a nontraditional environment. The independence was a huge incentive for me as well.
What type of RDHAP practice do you have? Do you practice where the patients live, work, or go to school? Do you have a free-standing office? How does your practice model help increase a person's ability to achieve good oral health?

I practice in people's private homes, regional centers, skilled nursing facilities, memory care facilities, acute care facilities, and the like. I've never treated anyone at their place of work though I've been contacted by companies who wanted to do it as a team-building type event, which I thought was an interesting idea but not something I signed on for. I've yet to find any schools that want to take me up on my offer to practice there, which I wasn't expecting. I informed hospitals that it would be beneficial to provide oral health services to patients and education to staff, but they declined.

I would love to have a brick-and-mortar practice. I have hopes that it would become more than a place to do dental hygiene. The city I want to open in isn't a designated dental health provider shortage area and doesn't qualify under current guidelines. According to the people who make the designations, I would need to change the law to get the city to qualify. Greater minds with more free time than I would have to undertake that seemingly Sisyphean task.

I don't think I can claim my practice exemplifies a polished 5-step plan for optimal health, and I don't know that I'd want it to. Sure, things like that are good marketing, it's easy to remember and hopefully easy to execute, but I identify with the problem-solving part of being an AP which is about looking at the resources a patient has and showing them how to make the best of it. There's no shame in doing what you can with what you have. Sometimes people need a reminder that certain resources are available or could be utilized differently. Practically speaking, I help patients achieve good oral health via exams, digital radiographs, referrals (often to other APs), interprofessional communication, product recommendations, and education for free.
Do you collaborate with the patient's physician, dentist, and family members? What does that look like?

I often engage in interprofessional collaboration. If there is an existing dentist, I confirm that they want to remain involved in the patient's care and in what capacity. If there is a need for a dentist and no dentist is assigned, then I work with the patient or their family to find a good fit. The primary care physician is involved because most of my patients are on multiple medications to address multiple conditions. If there are specialists then those people are included in communications, as well. I obtain pertinent records and send reports after treatment to the appropriate parties. The patient and/or family are copied on interprofessional correspondence and receive their own report without jargon. I've found that both providers and patients/families were surprised by how professional and efficient the process was.
Once you complete their care, then what?

I complete care, check in with the caregivers to provide updates and education, collect a payment, sterilize instruments, and write reports. If insurance information is provided, then I send a claim on the patient's behalf and the reimbursement goes to the patient.
I would love to hear about the Beyond Faces Foundation. How can we share in your mission?

The Beyond Faces Foundation was created when the parents of patients and former patients who are now adults, who underwent craniofacial surgery wanted to contribute to improving the future of children requiring facial reconstruction. Changing someone's face, part of their identity, requires interprofessional collaboration over years. Surgery is trauma and that commands respect. The standard of care is to grow the child large enough to harvest bone from their body to relocate to their face. We don't want to subject the child unnecessarily to years of difficulty breathing, swallowing, speaking, or socializing only to further subject them to a grafting procedure than a craniofacial procedure with a greater length of anesthesia and recovery. We believe a patient should be provided with all their treatment options, not only the ones a provider is capable of; the burden of being able to provide services is the provider's not the patients'. Beyond Faces utilizes bone morphogenetic protein (BMP) and a unique protocol so children can be treated sooner with less anesthesia time because there's no initial harvesting procedure to do or recover from. We train doctors domestically and internationally so there really isn't any reason for providers not to evolve the standard of care. Eventually, the standard of care will surpass what Beyond Faces is doing—as it should. The Director of Beyond Faces, Martin Chin, says that the goal "of surgery is full anatomic and physiologic regeneration without surgical incursion."

My role with Beyond Faces began before I had any clinical experience. I've never identified as a "science person" yet I was a research assistant who acquired data for primary investigators to submit to the FDA for approval of BMP use in children's faces. Then I wanted to help families realize their vision of helping children. I had no nonprofit experience at the time, but I was able to find a mentor and later worked for the Children's Hospitals Foundation. Over the years I've assisted with lectures, workshops, and publications to disseminate the knowledge behind the care Beyond Faces provides, and I started that before becoming a clinician. My point is that it really is ok to do what you can with what you have; to make choices that create more opportunities not fewer; to make choices out of curiosity and not fear. I say that with absolute awareness that I'm doing so from a place of privilege. Operating from a place of gratitude, which is not always easy, allowed me to create (and help others create) some very meaningful things.

For others to share in the mission of Beyond Faces requires they ask themselves, not necessarily as clinicians, in what way they would like to contribute to the health of their communities and then go do it.
.
Learn more about Lauren and her practice at www.BeyondFaces.com & www.LaurenKChin.com. To find RDHAPS in YOUR area, please check our online listings!
Are you an RDHAP and would like to become a member and would like to be a part of our member spotlight? Click HERE.