One of the perks of being a member of RDHAP Connect is being featured in a member spotlight on our website and social. Today we're spotlighting Gerardo Reynaga Gonzalez, RDHAP, BSDH.
Elena Francisco, RDHAP and creator of RDHAP Connect, interviewed Gonzalez about her practice and years of experience. Follow their conversation below!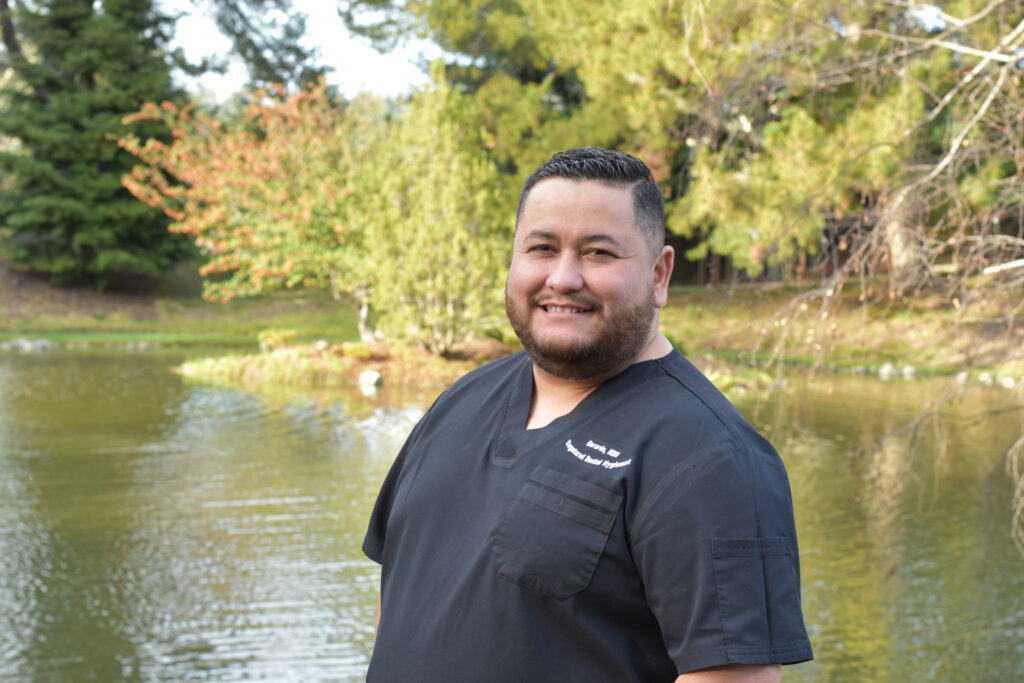 Tell us a little about yourself. Where are you practicing? Where did you attend dental hygiene school? Your RDHAP training? 
When I started my dental career 22 years ago (in high school), I would have never guessed I would be an entrepreneur and a dental provider. I remember one day a friend of mine called me and asked if I wanted to help at her dental office as a front desk person. I said sure why not; I was in Highschool all I wanted at the time was to have a little cash and be a high schooler. Little did I know I was on my way to finding my calling and my love for dental. I enrolled in Alameda College's dental assisting program and started working as a DA at La Clinica De La Raza in Oakland. I will forever be grateful to have landed my externship and my first DA job there. I learned so much about dentistry and helping the community.
When I moved to Portland, Oregon I had already been working as a dental assistant for some years, so I continue working as a DA and eventually became an EFDA (equivalent to RDA here in California). When the recession hit in 2009, I got laid off and did not have a plan B. One day I was driving around town when I heard an ad on the radio about a new dental hygiene program at Carrington College (formerly known as Apollo College), as I happened to be passing two blocks away from the college. I decided to stop by and get more information and to my surprise, they were taking applications that day for new cohorts. I got accepted into the program (cohort #2). As I was going through the program, the dentist I used to work for relocated his dental office to Wheeler, Or, along the Oregon Coast. He asked if I could help him set up his practice on the weekends and whenever I had extra time. That's when my love for dentistry grew even stronger. We mainly treated the underserved community, people with IDD along with a geriatric community that lived at an assisted living facility next to our clinic.
After gaining the experience and knowledge of working with these fragile communities I knew that I needed to do something and that's when I enrolled in the University of the Pacific RDHAP program. I had a few communities in mind that I wanted to serve such as the IDD population and geriatrics.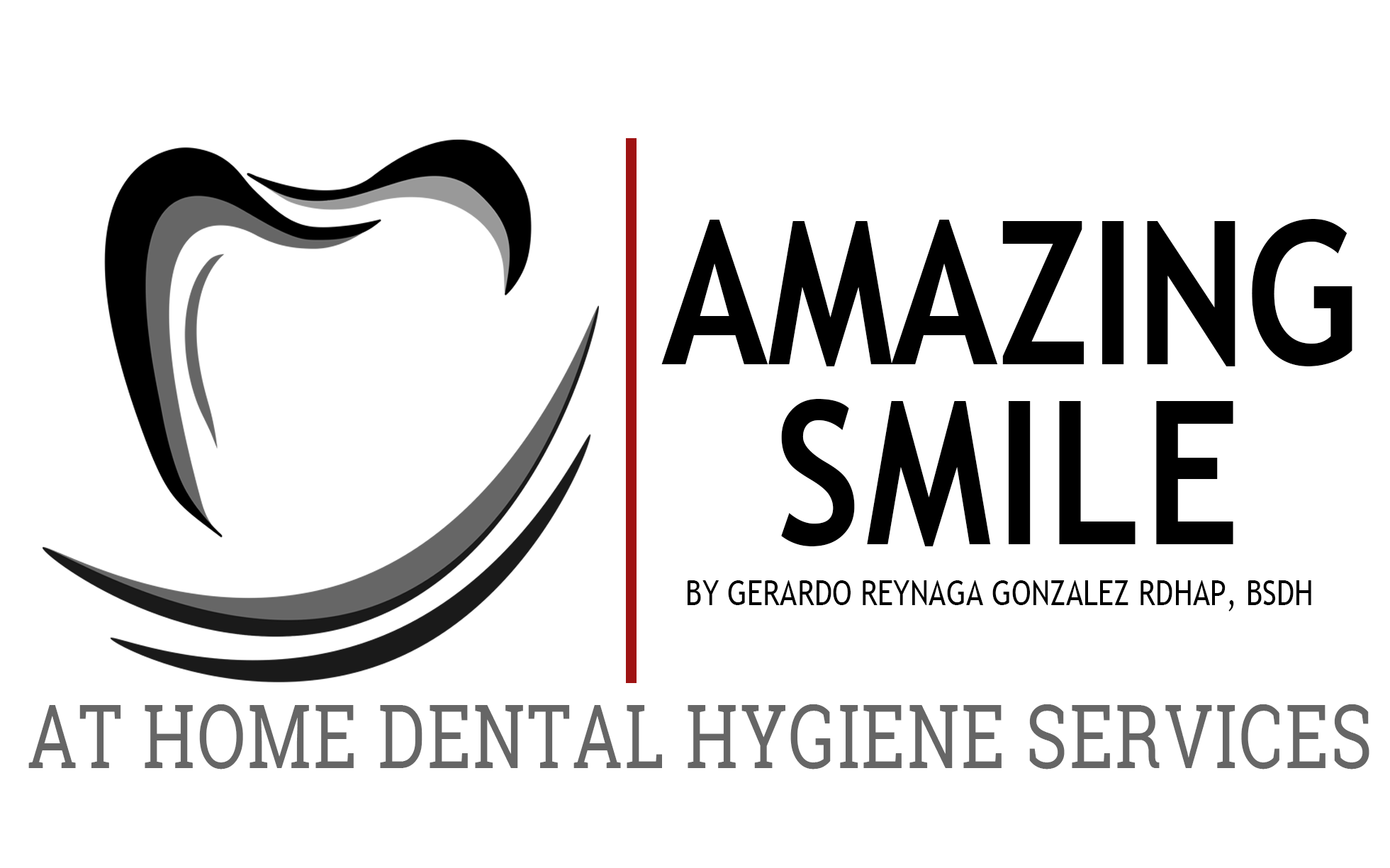 My mailing address for my practice is in Pinole, Ca. but being a mobile dental hygienist allows me to serve the Alameda, Contra Costa, San Francisco, and Sonoma counties.
What made you decide to become a private practicing dental hygienist or RDHAP?
After working in different sectors of dentistry like the private sector, DSOs, and community clinics. Nothing felt more rewarding and fulfilling like helping those that can't access a brick-and-mortar dental office. We all deserve dental services despite who we are and what our challenges are, sometimes we forget about the geriatric community, or people with disabilities when these are the people that need us the most. Becoming an RDHAP has allowed me to build my practice and deliver dental hygiene services the way I would like my loved ones to be treated.
What type of RDHAP practice do you have? Do you practice where the patients live, work, or go to school? Do you have a free-standing office? How does your practice model help increase a person's ability to achieve good oral health?
I don't have a brick-and-mortar office. I have a mobile practice, which allows me to visit patients in the comfort of their own homes, whether in their private homes, assisted living facilities, independent living, nursing homes, etc. This model of being mobile allows me to provide dental hygiene services to those that can't reach or has difficulty reaching hygiene services at a dental office, allowing me to see different groups of people and help them reach their oral health goals.
What do you do if you find your dental hygiene patient needs to see a dentist for care?
I help them find a mobile dentist (I am currently working with one mobile dentist) and if that is not possible, I help them search for a local office that is suitable to the needs of that patient.
How do your patients pay for your services?
My patients pay on the day services are rendered via check, cash, and all major debit and credit cards. As a courtesy, I will fill a claim with the patient's insurance and then the insurance reimburses the patient. All my billing and claim submission is done safely and electronically using Dentrix Ascend (web-based dental software). This assures faster and more efficient insurance reimbursement to the patient.
Once you complete their dental hygiene care, then what? 
Once all dental hygiene services have been delivered, I will follow up in a day or two with the patient and/or their loved ones to make sure the patient is doing good and following all recommended at-home dental hygiene care. If they are perfect and if not, I guide them and answer any questions they may have. I also make sure the patient has a follow-up appointment at their recommended re-care interval.
Is there anything else you would like to share with patients, family members, or other health professionals who care for people who can't care for themselves?
Becoming an RDHAP has given me the opportunity to grow not only as an entrepreneur but as a human being. I love what I do and love helping others that can't care for themselves. I have made so many connections and met so many amazing people in this world through my practice as a mobile dental hygienist.
Dear patients and families rest assured that when I come to see you or your loved one you will be taken care of like family, and I will provide optimal dental care.
For my fellow dental hygiene professionals, I would love to stress the importance of networking with other industries not only with dental professionals. You never know when and where you will find the perfect referral. Go out there and give the best you can be and be the change you wish to see in the world one smile at a time.
Be sure to follow Gerardo on Google, Facebook, and Instagram. And we'd love for you to refer him to anyone you know in Alameda, Contra Costa, San Francisco, and Sonoma counties.
Are you an RDHAP and would like to become a member and would like to be a part of our member spotlight? Click HERE.