One of the perks of being a member of RDHAP Connect is being a featured in a member spotlight on our website and social. Today we're spotlighting Lisa Gildea. RDHAP, BS
Elena Francisco, RDHAP and creator of RDHAP Connect, interviewed Lisa about her practice and years of experience. Follow their conversation below!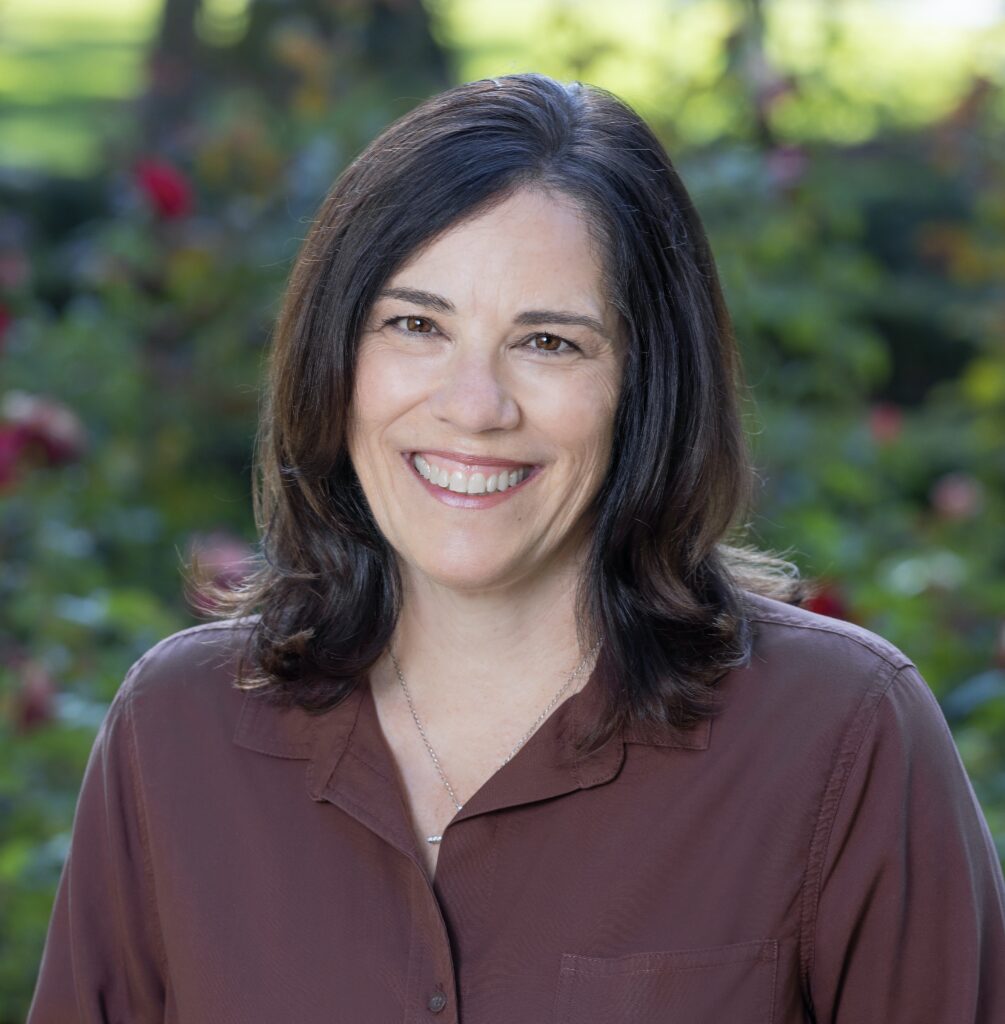 Tell us a little about yourself. Where is your practice and how did you decide to become an RDHAP? Where did you attend dental hygiene school?
When I enrolled in Dental Hygiene School over 30 years ago, I never imagined how much I would love my career as a dental hygienist. My career began at Foothill College in Los Altos Hills in 1988, after graduating from Chico State with a Bachelor of Science (BS) degree in Biology and a minor in Chemistry.
The experiences I gained in my dental hygiene career working with some amazing dentists gave me the confidence and experience I needed to enroll in the University of Pacific RDHAP program in the spring of 2019. When I enrolled in the RDHAP program I had multiple goals in mind; do dental missionary work, treat the aging patient population, and provide care for people with developmental disabilities.
Fast forward to 2020, I was ready and able to do more missionary work and start my mobile dental hygiene business. Although there were considerations and challenges to overcome, the outpouring of support and mentoring from colleagues in the dental hygiene community helped considerably. Long-time friends such as Paula Watson RDHAP, MS and Elly Francisco RDHAP, MS, offered me a wealth of knowledge and expertise from their years of experience. I also received support from hygienists and RDHAPs that I had never met before. Many of these new-found personal and professional relationships have been a benefit to my life, my practice and subsequently, my patients. The support and encouragement I received from many wonderful people in my professional community has been welcome and greatly appreciated.
You sound like you have a full practice already. What areas does your practice service and what services does it provide?
With the onset of COVID-19, many different opportunities have come about for me and my mobile dental hygiene business. I had no idea how busy I would get, especially since I started my business about the time COVID hit. I have been able to work with the elderly, developmentally disabled and medically compromised patients to provide treatment in their homes, residential care homes, Intermediate Care facilities (ICFs), and Skilled Nursing facilities (SNFs). My practice is basically focused in three areas. I am an independent contractor at WelbeHealth, a Medi-Cal Dental provider, and service patients as part of my private mobile dental hygiene practice.
I am currently working at Sierra PACE (Program for All-Inclusive Care for the Elderly), also known as WelbeHealth. This program focuses on keeping the elderly in their homes. This has been of great value to the elderly and disabled population due to the many challenges of COVID. As more people are living longer lives, it becomes critical that we have strategies to help them continue to receive quality dental care. It is of great comfort to know these programs are available to help patients gain access to the quality care they so deserve. I had no idea programs like PACE existed and am thankful for the information and ability to refer patients to this amazing all-inclusive program.
I am a Medi-Cal Dental provider, as well. I love servicing this population and work very hard to maximize their dental benefits. Many of these people have worked their entire lives and have not had quality dental care. It is really important to me to educate and provide the best possible care to all my patients, especially my Medi-Cal patients. Often times, they have not had access to routine dental care. As an RDHAP, one of my primary goals is offering preventive care.
Lastly, I serve patients under the banner of my private practice. I treat these patients in care facilities and in their homes throughout Northern California. I truly enjoy this part of my practice and love connecting with a variety of patients. My business has been growing at a very rapid rate. I have received a significant number of positive referrals from my patients and dentists which makes me realize how valued mobile RDHAP services are to these patients. My patients suffer from debilitating conditions which make them bed-bound and prevent them from accessing dental hygiene treatment in a traditional dental setting. I am happy to be able to meet their dental hygiene needs.
How do you receive payment for your services?
Originally, my accepted form of payment was limited to cash and personal checks. In an effort to provide different payment options for my patients, I am now billing insurance companies on their behalf. I am also now accepting credit cards to provide even greater flexibility. I am a Delta Dental Provider and their billing process is relatively straightforward. I feel that these patients have worked hard for years and if they still have access to dental insurance, I am willing to do what it takes to utilize their benefits. I have become proficient at billing Medi-Cal and have found that process to be smooth and their call center very helpful. I do all the billing myself and use Datacon Dental Software and Dental Xchange which makes the process seamless and easier than expected. I give each patient a fee estimate and treatment plan prior to providing treatment. My patients and their loved ones have been very prompt with payment and I have had minimal payment issues.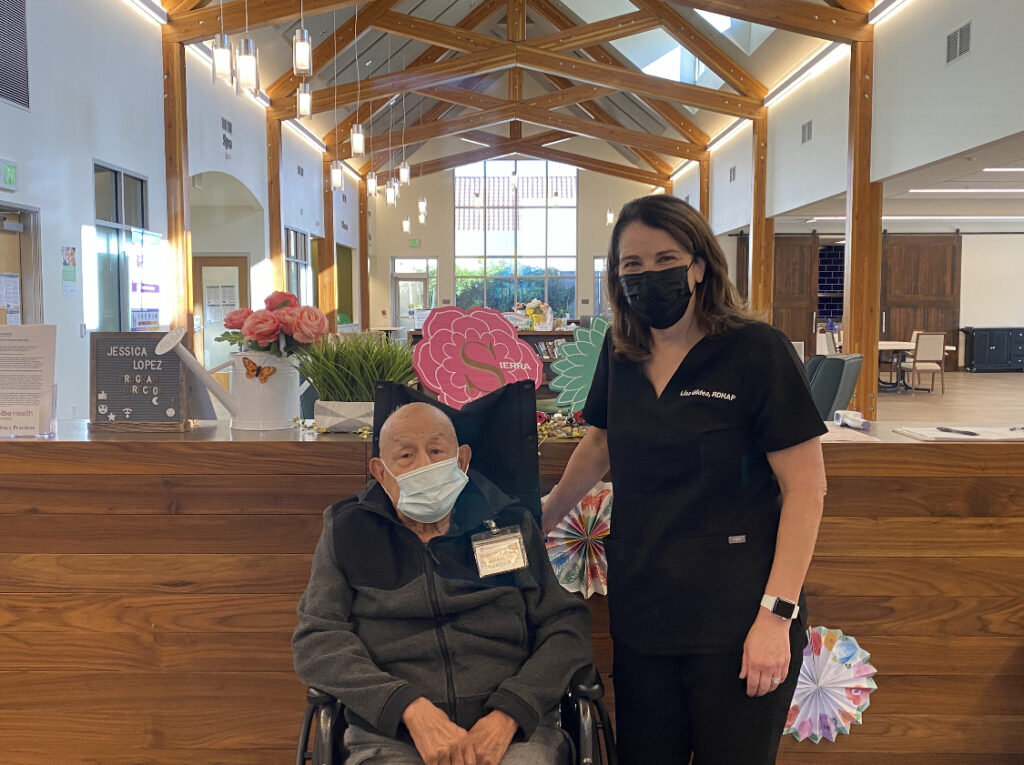 Is there anything else you would like to share with patients, family members, or other health professionals who care for people who can't care for themselves?
I absolutely love my work as an RDHAP and the journey to building my practice has been very rewarding. I love the connections I have made with my colleagues, patients and loved ones. Our dental hygiene community is so willing to help and support each other. The work is hard, I often put in long workdays, but ultimately my job is incredibly rewarding. There are so many things to share. Networking and partnering with dentists is very important and creates an environment of teamwork. I have handed out hundreds of business cards and pamphlets. I have pens and information packets readily available for the asking. Word of mouth is how I have connected with most of my patients. Some find my contact information on the CDHA website and through RDHAP Connect, but word of mouth is usually the catalyst for the tremendous growth I've experienced as an RDHAP with WelbeHealth and a small business owner. As a dental hygienist and an RDHAP, it has been my goal and desire to be of service to others and provide the absolute best dental treatment I can. One thing I have learned is that an RDHAP practice is not static. I am transitioning and growing with the business. I am very humbled and grateful that I have the ability to provide needed care and love to this vulnerable community.
How can someone contact you to find out more about your services?
You can reach out to Lisa at lisabgildea@sbcglobal.net or 209-601-5705. Please follow Lisa on FB & Instagram!
You can also
Read more about Lisa and the services she performs at WelbeHealth in their February 2022 Newsletter.
Are you an RDHAP and would like to become a member and would like to be a part of our member spotlight? Click HERE.